WHO ARE WE?
Top Step Design is actually the business name for me, Tim Martin. I am a professional contract graphic designer and freelance packaging designer with over 20 years experience in the field of marketing and graphic design. This experience has prepared me to help clients think through their projects, develop marketing strategy, and produce superior promotional materials that meet objectives and generally exceed expectations. My office is located near Boise, ID, and my primary client base is located in the Pacific Northwest, but since opening Top Step Design in 2003, I have also worked with companies across the country. I've found that the most important aspect of good business relationships is not proximity, but high quality work, and dependable service. I also offer service in Spanish. ¡Sí, hablo Español!
WHAT DO WE DO?
If your project requires expertise in print, web or packaging graphics, I can help. Although my experience has covered the gamut, I have become a specialist in packaging design, print advertising, branding, and manufacturing product marketing. The projects that I regularly design include logos, brochures, trade show booth graphics, advertisements, direct mail, posters, catalogs, business stationery, package graphics, and websites.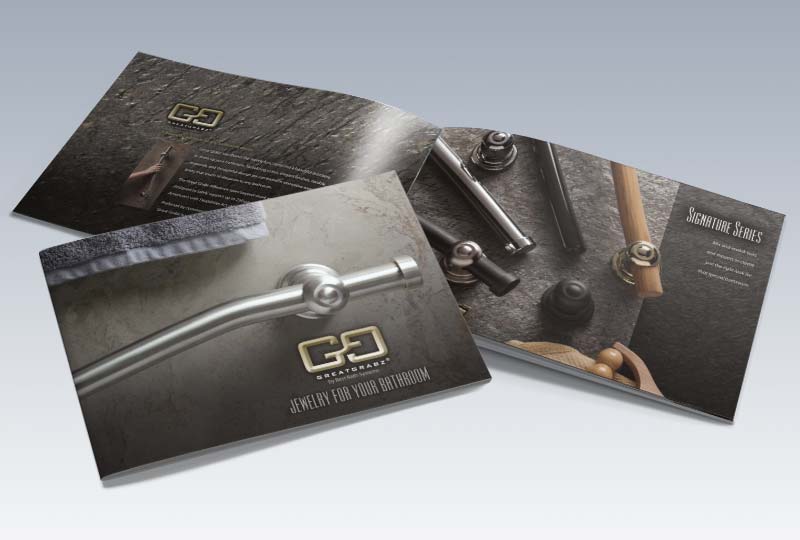 WHAT IS GRAPHIC DESIGN?
We seldom think about it, but all of the images and messages on advertisements, packages, and even junk mail started as an idea in the mind of a graphic designer somewhere. His job is to create artwork which communicates an idea or sells something. The initial step of determining the message and setting the right direction for the design is probably even more important than the final step of creating the actual artwork. Over the years, I have become an expert in both steps, and feel that this where my greatest value lies. I don't just want to make your promotional materials look good, I want them to be effective.
Although I have worked on numerous projects in various industries, I have developed a special interest and expertise in the following:
BRANDING
Ranchers used brands to identify their steers, and freelance graphic designers like me develop the whole look and feel of promotional materials to identify the strengths and culture of a client's company. This is an essential function in any successful marketing effort today, and so it has become a specialty for me, an added value of my services. So even if you are new to business and have no idea where to start, or seasoned in business but can't see the forest for the trees, I can help you sharpen your message and presentation — and that's what branding is all about.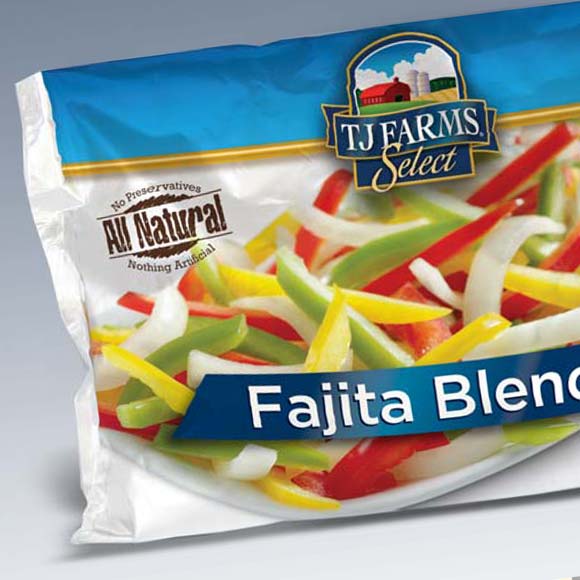 PACKAGING
Designing for retail packaging requires a little different way of thinking than what is needed to create other kinds of marketing material. A skilled package designer needs to understand how to make a product stand out on the shelf and how to make it sell from the shelf. Often the package is the only salesman standing between an interested customer and a completed purchase. Years of experience with these very unique challenges have prepared me to be a real asset to the package development process.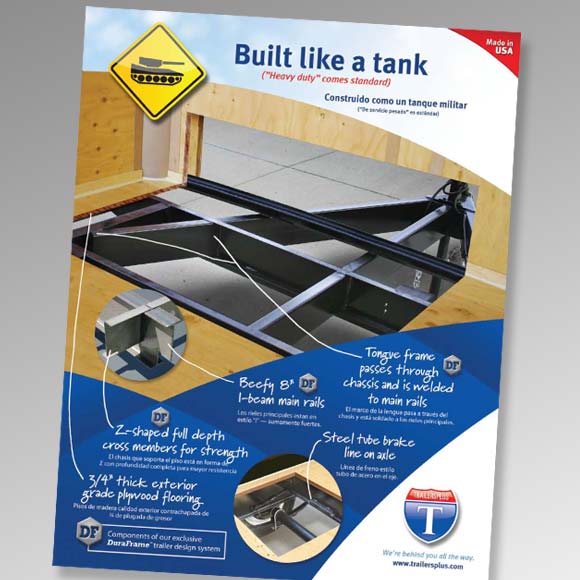 MANUFACTURING
My first design job was in the art department of an aftermarket automotive parts manufacturer. Does it get in your blood? I'm not sure, but since opening Top Step Design, I've had the privilege of helping literally dozens of manufacturers in refining their message and promoting their products. My clients have appreciated my understanding of the manufacturing process and of the unique marketing challenges that manufacturers face.