Top Step Design can help shape the presentation of your product or service to achieve maximum impact.
Why should I consider using a Freelance Graphic Designer?
6 words will help you know whether hiring a freelance graphic designer like me might be a good fit for your marketing needs.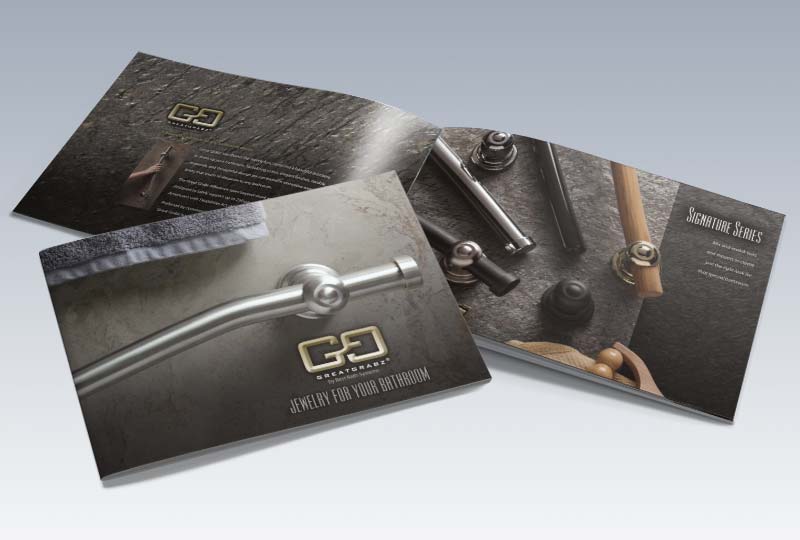 EXPERIENCED: I bring 25+ years of experience in packaging design, corporate identity design, and marketing material design to every project. You won't be just paying for technical and graphic design skill, but in-depth knowledge of marketing and strategic messaging. I'll be asking lots of carefully constructed questions so that we don't just create something that looks good, but something that works.
PERSONAL: When you hire a freelance graphic designer you are hiring an individual, not a company. I'm available when you need me and will personally handle your project all the way through.
FLEXIBLE: Freelance means that you only pay for the projects we do on a contract basis. No retainers, no monthly fees (unless you prefer to work that way). You can start and stop whenever you want and as your budget requires.
AFFORDABLE: Hiring a freelance graphic designer also means you don't pay for the overhead of a large design firm. I answer my own phone and work out of my home, which allows me to pass along significant savings to my clients without sacrificing quality.
KNOWLEDGEABLE: I can provide you with expert advice in navigating the confusing world of digital presses, UPC codes, foil and emboss, color profiles, die lines, nutrition information charts, planograms, DNS numbers,  and POS displays. This expertise comes free with my design services.
DEPENDABLE: Here are 5 promises I make to every client.
I will meet or beat promised deadlines.
I will respond quickly to emails and texts.
I will return phone calls promptly.
I will discuss any concerns that arise during a project honestly and openly.
I will treat you as I would want to be treated– professionally.
Interested? Let's talk. Call or text 208-515-1059 or shoot me an email for a quick quote on your project.